Grand View Ship Hotel Tribute - 2


Before there was the Grand View Ship Hotel, there was the Grand View.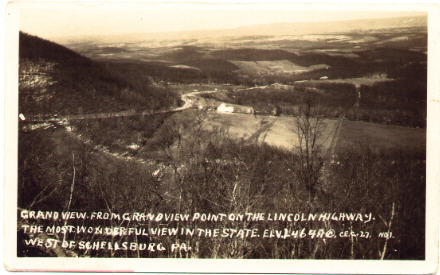 The view was described in the fifth (1924) edition of the Complete Official Road Guide to the Lincoln Highwayas "one of the most magnificent scenic views on the North American continent -- in the foreground the pastoral beauty of Pennsylvania's most fertile and highly cultivated region, the rolling hills of Maryland in the distance, and far beyond a glimpse of the Blue Ridge Mountains of Virginia."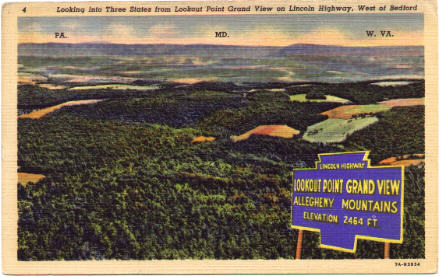 Robert Bruce's The Lincoln Highway in Pennsylvania(1920) assured motorists that curves like the one leading to Grand View were safe. "While often sharp, these curves are usually wide; and the road slopes a trifle to the inside as an additional factor of safety."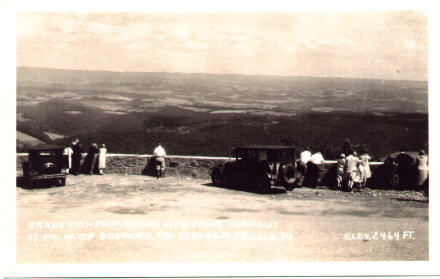 By 1920, the approximate date of these two cards, Grand View was already a recognized tourist attraction.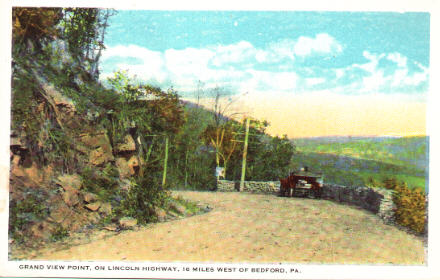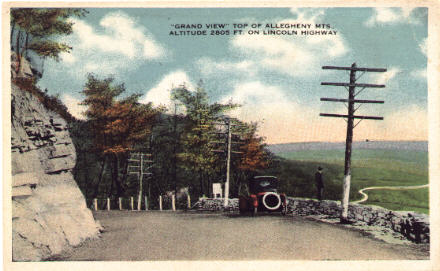 By the mid-1920s Herbert Paulson, a Dutch immigrant, had built the first permanent structure at Grand View Point: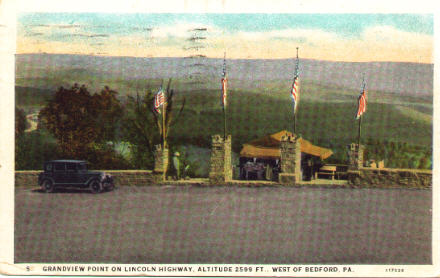 Paulson also built a gas station across the road from his hotel.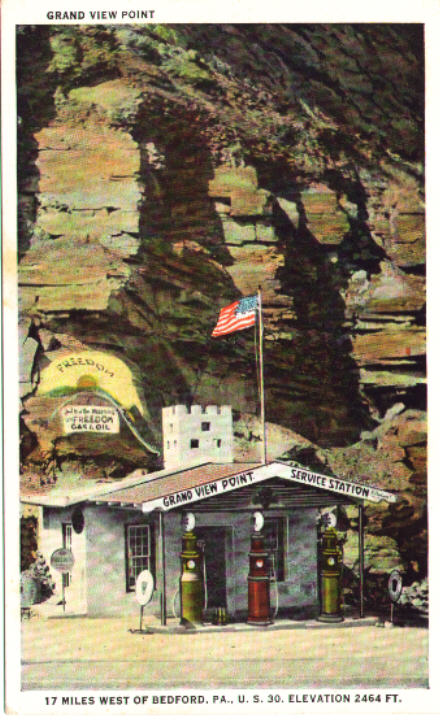 This soon became the first version of the Grand View Point Hotel: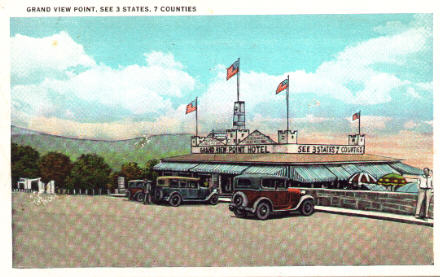 Impressive, but not yet jaw-dropping. In October 1931 Paulson began constructing a much larger, ship-shaped hotel around the structure of the existing building. The S.S. Grand View Point Hotel officially opened on May 29, 1932. Here's a 1934 postcard of the site...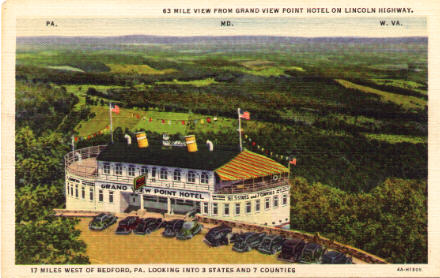 ...and here's a view of the prow from 1933.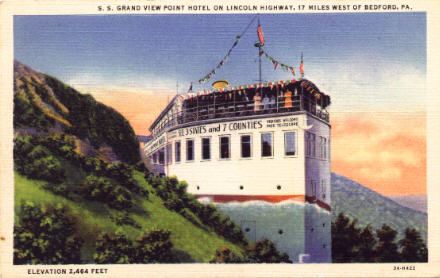 This aerial view shows the Ship in context, against the road and the mountain.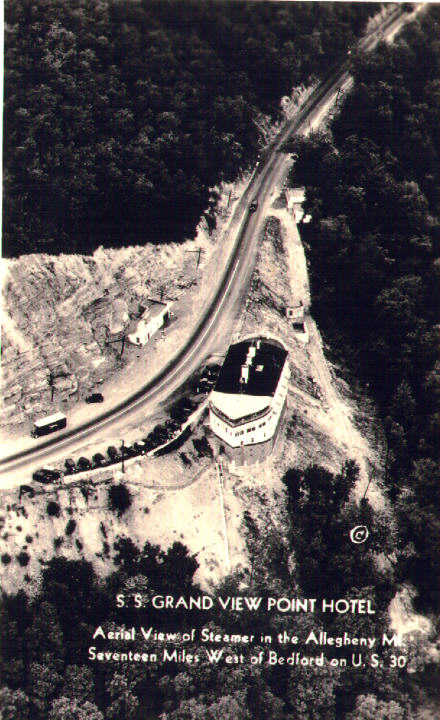 The card below was printed in 1940. Though Paulson could not know it at the time, 1940 was the last golden year for the Ship Hotel. The Pennsylvania Turnpike, constructed largely to bypass the scenic hills visible from Grand View, opened on October 1, 1940.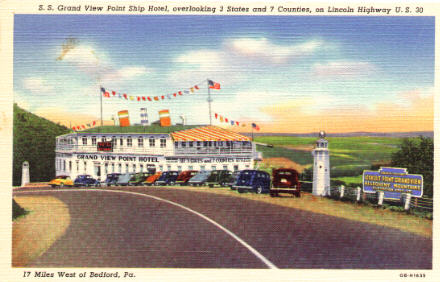 According to Dan Cupper's The Pennsylvania Turnpike: A History (1990), the original 160-mile Turnpike let motorists shave three full hours off the drive from Carlisle to Irwin. Over time, the percentage of travelers willing to take the extra time dwindled, though the added volume of traffic allowed the Ship Hotel to survive. Here's a color-enhanced 1959 view: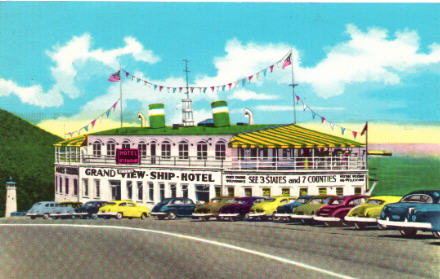 And here's one from the early 1960s.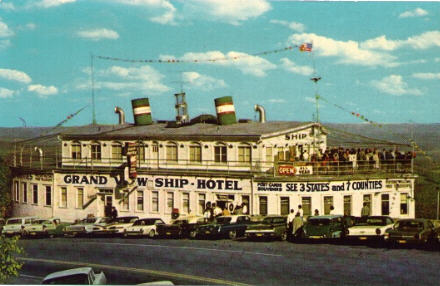 Alas, the Ship Hotel's future was not as sunny as this day.
---