Arches National Park


The world's largest concentration of sandstone arches, with other spectacular formations. Arches National Park is well suited for both roadside sightseeing and day hiking: a 20-mile (one way) park road leads past four groups of features, while numerous trails branch off the road to provide access to the major arches. Allow a full day for a thorough visit with little hiking, or 2-3 hours for a short spin to the Windows Section. Bring plenty of water, though: summertime temperatures often top 100 degrees.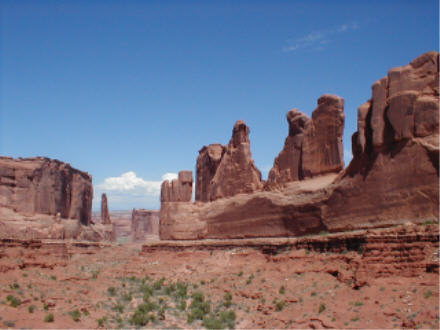 Park Avenue


Once past the Visitor Center, one first encounters the "skyline" of Park Avenue and the Courthouse Towers, eroded spires hundreds of feet above the road.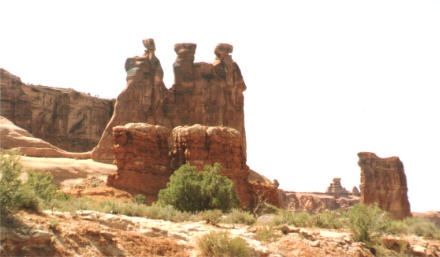 Three Gossips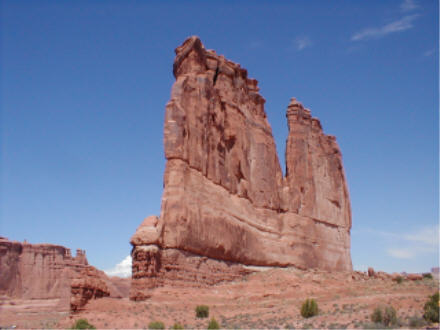 The Organ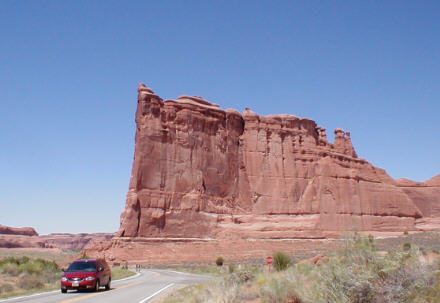 Courthouse Tower
Five miles ahead stands the amazing Balanced Rock, a 55' boulder teetering atop a 75' pedestal.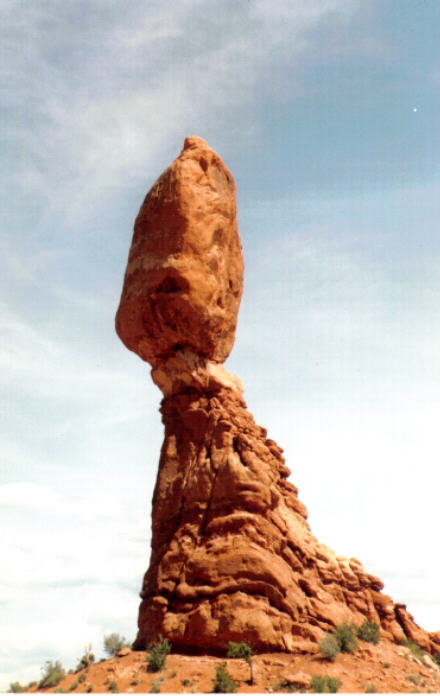 Balanced Rock
Turn right here for the Windows Section: eight immense arches visible (and hikable) from the parking lot turnaround.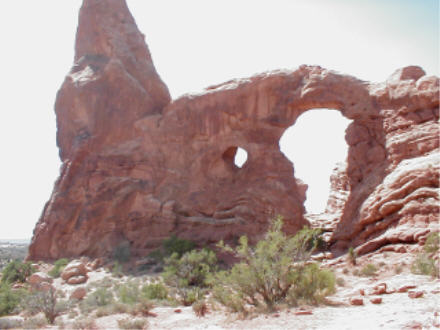 Turret Arch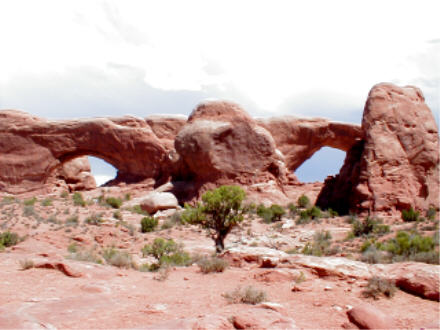 North and South Windows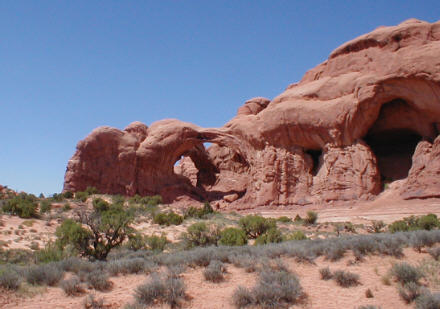 Double Arch
Back on the main road, continue 2-1/2 miles, then turn right on a good dirt road toward beautiful Delicate Arch. Originally called "Schoolmarm's Bloomers," this 45' high arch has graced Utah's license plates and the covers of many Utah travel guides.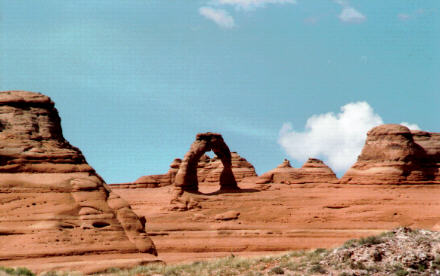 Delicate Arch
The last major collection of arches, Devils Garden, lies ahead, at the end of the road.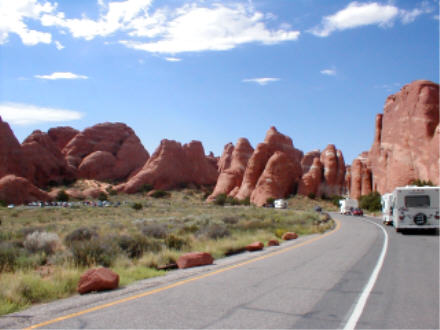 Devil's Garden Trail
The canyon leading into the Garden contains some of the park's best hiking.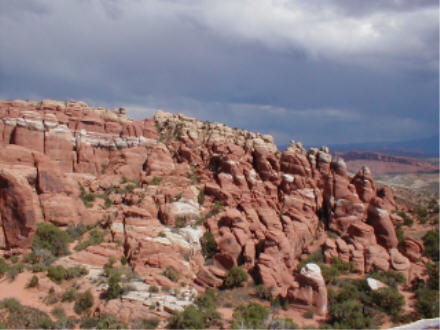 Fiery Furnace
Halfway down the two-mile
Devils Garden Trail
stands
Landscape Arch
, at 306 feet the world's largest.
---
FOR MORE INFORMATION:
Official National Park Service Website
Rod Adkison,
50 Best Short Hikes in Utah's National Parks: Zion, Bryce, Capitol Reef, Arches, Canyonlands
(2d ed. 2001)
Ron Adkison,
Utah's National Parks: Hiking, Camping and Vacationing in Utah's Canyon Country: Zion, Bryce, Capitol Reef, Arches, Canyonlands
(2d ed. 2001)
Donald L. Baars,
Canyonlands Country: Geology of Canyonlands and Arches National Park
(1994)
Tony Huegel,
Utah Byways: 65 Backcountry Drives for the Whole Family, including Moab, Canyonlands, Arches, Capitol Reef, San Rafael Swell and Glen Canyon
(2d ed. 2000)
W.C. McRae,
Moon Handbooks: Zion and Bryce: Including Arches, Canyonlands, Capitol Reef, and Escalante
(2002)
Chris Moore,
A Guide Book to the Natural Arches of Arches National Park
(1998)
Bill Schneider,
Best Easy Day Hikes, Canyonlands and Arches National Parks
(1997)
Bill Schneider,
Exploring Canyonlands and Arches National Parks
(1997)
---
To main National Parks page

To ROADSIDEPHOTOS.COM home page