Canyonlands National Park


Canyonlands is among the least developed national parks, and among the most consistently beautiful.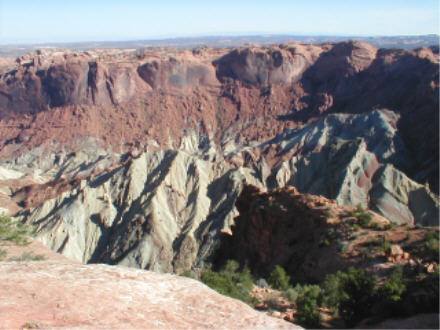 Upheaval Dome overlook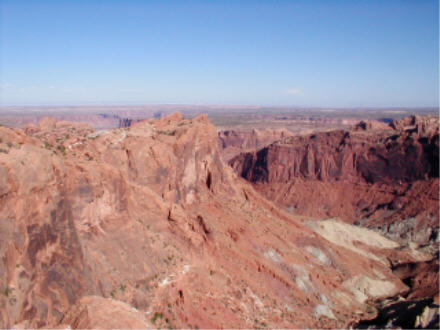 Upheaval Dome


Only two of its three districts are accessible to ordinary motor vehicles: the ISLAND IN THE SKY district, just west of Arches National Park, and the NEEDLES district, accessible from SR 211, an hour south of Arches on U.S. 191.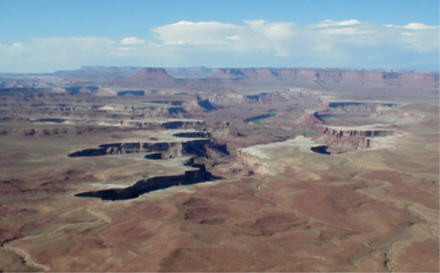 Green River overlook


Both districts provide stunning views of the canyons carved by the Green and Colorado Rivers: Grand View Point at Island in the Sky is especially impressive, though the best single view lies just outside the national park at Dead Horse Point State Park.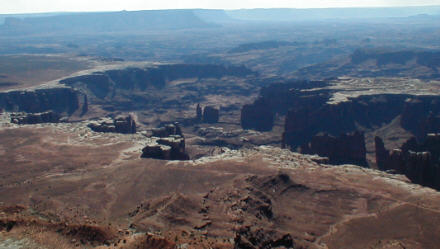 Grand View Point overlook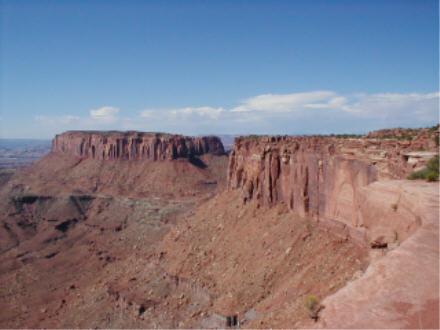 Grand View Point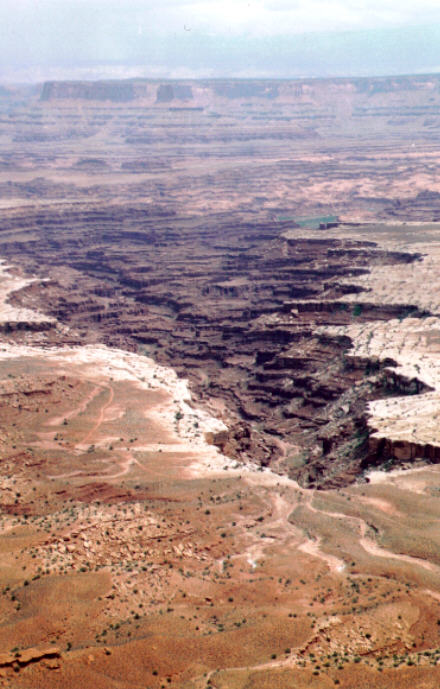 Buck Canyon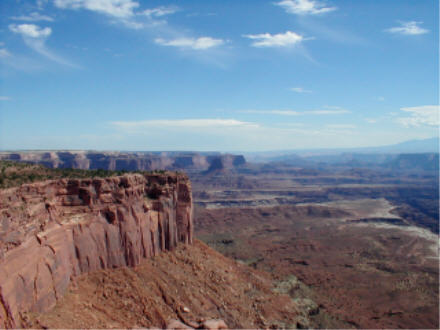 Buck Canyon overlook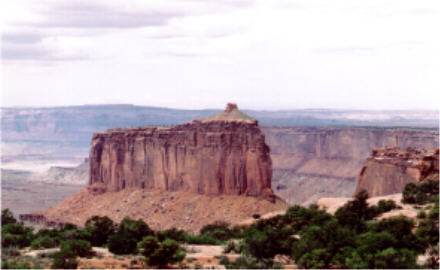 Candlestick Tower



Bring a high-clearance, four-wheel-drive vehicle if possible at Island in the Sky, properly equipped vehicles can descend a quarter mile below the main road for a 100-mile loop drive along the rim of the "island," and a similar road at the Needles leads to a point directly above the confluence of the Colorado and Green Rivers.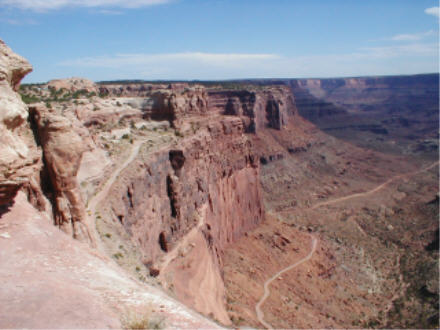 Shafer Trail overlook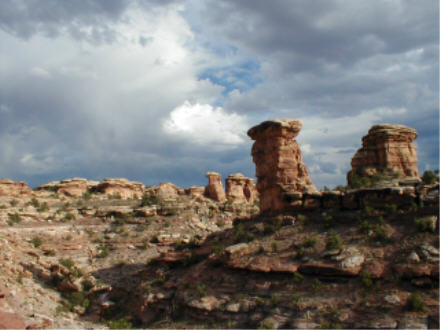 Big Spring Canyon overlook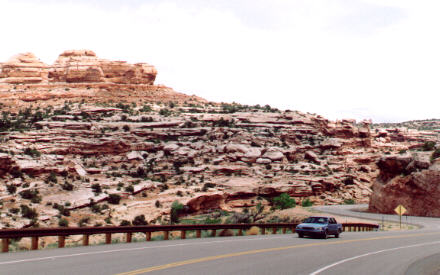 Near Canyonlands National Park. Erosion, anyone?


Better yet, bring a boat and enjoy the canyons from water level. But even a sedentary road tripper on the rim will enjoy an hour of jaw-dropping beauty.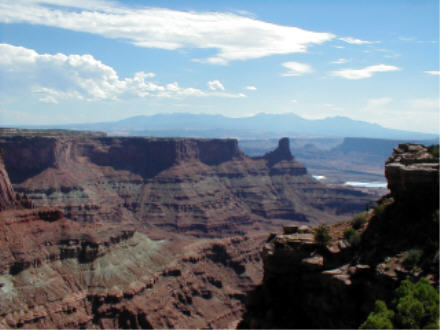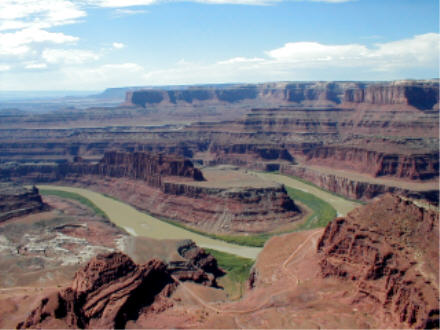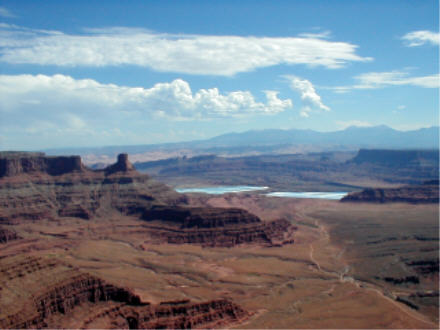 Views from Dead Horse Point State Park
---

FOR MORE INFORMATION:

NPS site: http://www.nps.gov/cany/

Rod Adkison, 50 Best Short Hikes in Utah's National Parks: Zion, Bryce, Capitol Reef, Arches, Canyonlands (2d ed. 2001)


Ron Adkison, Utah's National Parks: Hiking, Camping and Vacationing in Utah's Canyon Country: Zion, Bryce, Capitol Reef, Arches, Canyonlands (2d ed. 2001)


Craig Leland Childs, Stone Desert: A Naturalist's Exploration of Canyonlands National Park (2001)


Tony Huegel, Utah Byways: 65 Backcountry Drives for the Whole Family, including Moab, Canyonlands, Arches, Capitol Reef, San Rafael Swell and Glen Canyon (2d ed. 2000)


Michael R. Kelsey, Hiking, Biking and Exploring Canyonlands National Park and Vicinity (1992)


Michael R. Kelsey, River Guide to Canyonlands National Park and Vicinity (1991)


W.C. McRae, Moon Handbooks: Zion and Bryce: Including Arches, Canyonlands, Capitol Reef, and Escalante (2002)


Bill Schneider, Best Easy Day Hikes, Canyonlands and Arches National Parks (1997)


Bill Schneider, Exploring Canyonlands and Arches National Parks (1997)



---
To main National Parks page

To ROADSIDEPHOTOS.COM home page