Theodore Roosevelt National Park


Theodore Roosevelt National Park, in the rugged hills of western North Dakota where Roosevelt ranched as a young man, preserves the North Dakota badlands in two widely separated units.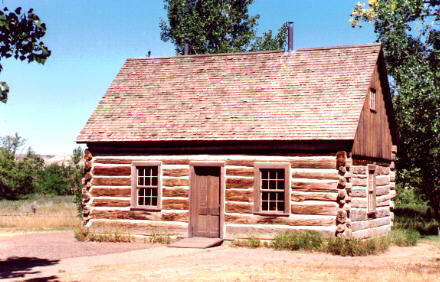 Theodore Roosevelt's Maltese Cross Cabin, Medora, ND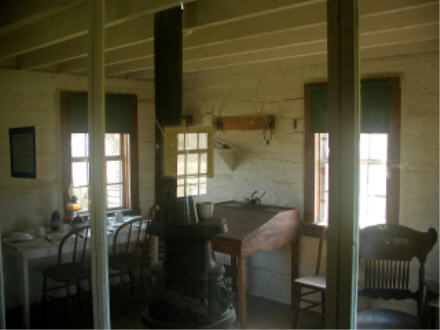 Interior of Maltese Cross Cabin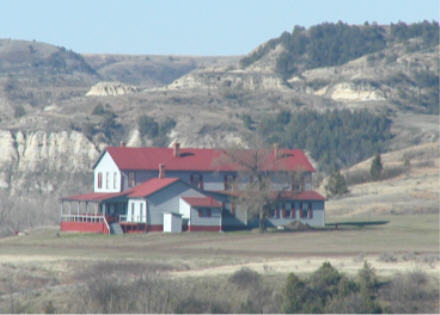 Chateau de Mores (1873), Medora, ND, near Theodore Roosevelt N.P.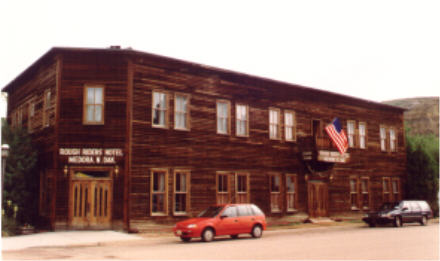 Rough Riders Hotel, Medora, ND


The South Unit abuts Interstate 94 at Medora in fact, the best single view of its landscape comes from the Painted Canyon Visitor Center along the Interstate. A second visitor center, at Medora, contains many of Roosevelt's personal effects; in fact, Roosevelt's Spanish-American War regiment of "Rough Riders" took their name from Medora's Rough Riders Hotel, which still stands.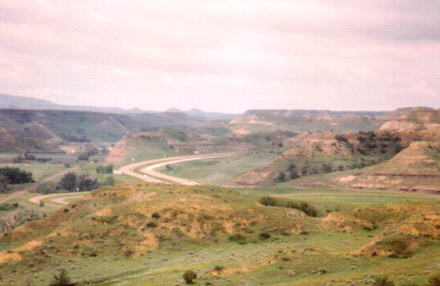 Badlands and I-94, Theodore Roosevelt N.P.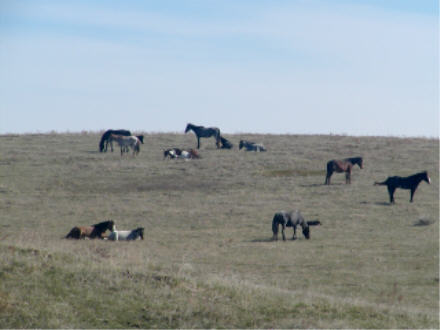 Wild horses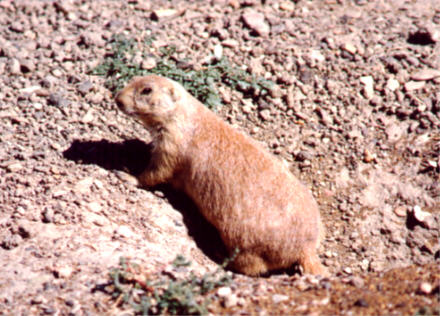 Prairie dog


A 36-mile loop drive carries visitors past numerous prairie dog towns to overlooks, from which wild horses can sometimes be seen on the plains.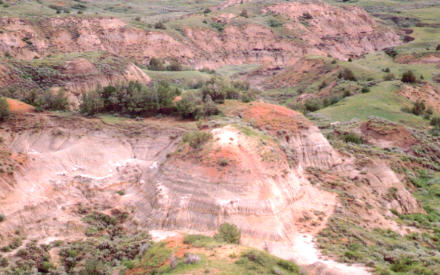 Painted Canyon overlook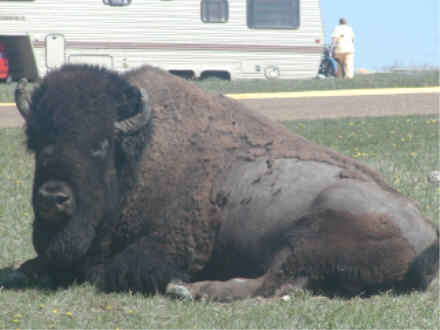 Bison at overlook...actually, in the middle of a traffic island.
The half-shedded look does not become him.


The North Unit, about 90 miles away via U.S. 85, has its own 14-mile scenic drive. Both units also contain many hiking trails.


---

FOR MORE INFORMATION:

NPS site: http://www.nps.gov/thro/



---
To main National Parks page

To ROADSIDEPHOTOS.COM home page