Welcome Arches - Postcards


In addition to the welcome arches I've photographed, I've found a number of postcards depicting such arches in their original context.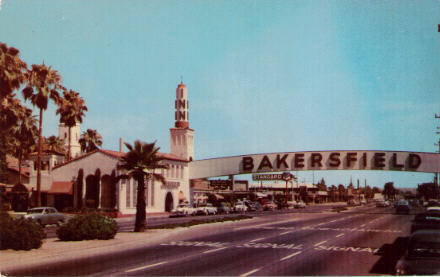 Bakersfield, CA welcome arch, built in 1949 as a footbridge connecting the two halves of the Bakersfield Inn, which occupied both sides of old Highway 99.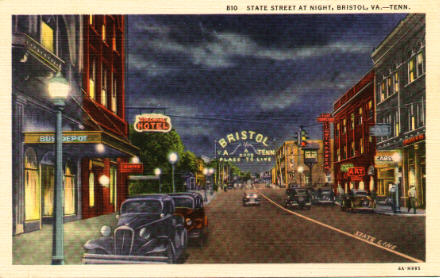 1934 linen postcard view of State Street, Bristol, Virginia/Tennessee, showing the welcome arch astride the state line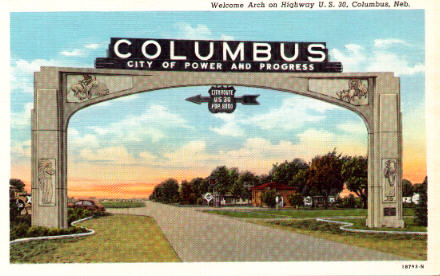 Vintage view of the welcome arch erected across the Lincoln Highway (US 30) in Columbus, Nebraska in 1940. Alas, it's no longer there.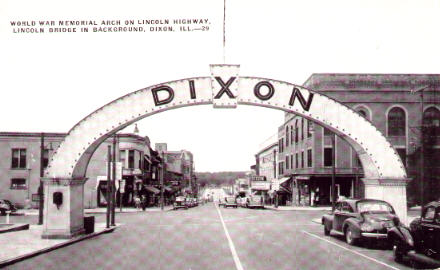 Black and white postcard view of the World War Memorial Arch in Dixon, IL. From the cars and the caption (only one World War at that time...), probably printed c. 1940.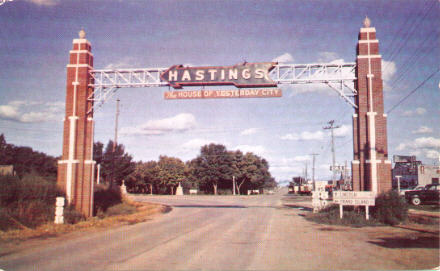 Postcard of the welcome arch which used to stand on US 6 in Hastings, NE. I have no idea what the slogan "The House of Yesterday City" means.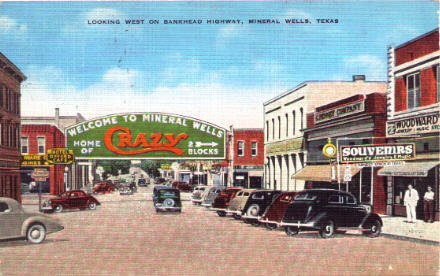 Colorful welcome arch over the Bankhead Highway in Mineral Wells, TX, proclaiming the town to be the "Home of Crazy." I suspect that "Crazy" was some kind of mineral water or related product, as the WPA Guide to Texas says that "[w]ells of mineral water and the manufacture of medicinal crystals form the basis of the community's principal industry."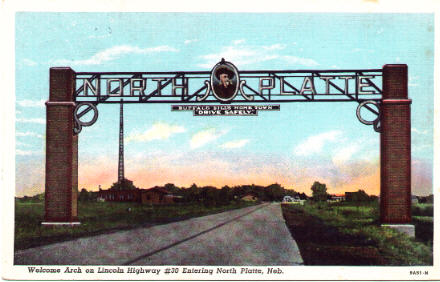 This arch, built c. 1912 when Buffalo Bill Cody still lived in North Platte, stood astride the Lincoln Highway until 1958, when road widening forced its removal.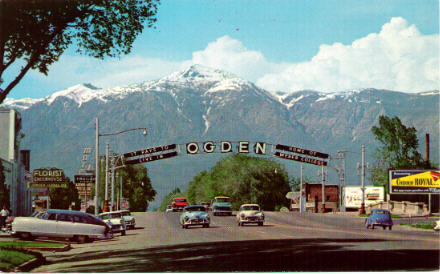 Welcome arch across Washington Boulevard, Ogden, UT: reads "It Pays to live in OGDEN Home of Weber College." This version of the sign dates to the mid-1950s.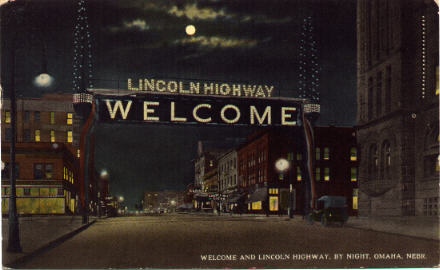 This great old card shows the Lincoln Highway welcome arch which once welcomed travelers crossing the Missouri River from Council Bluffs, Iowa.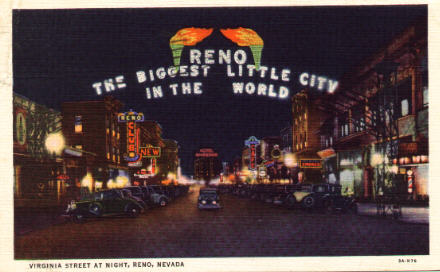 Reno welcome arch, 1926-34 version; postcard printed in 1933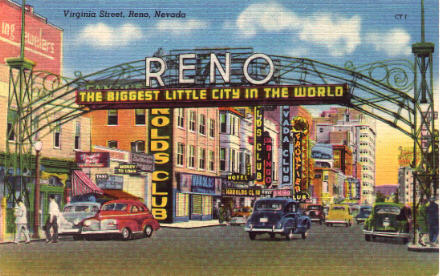 Reno welcome arch, 1934-63 version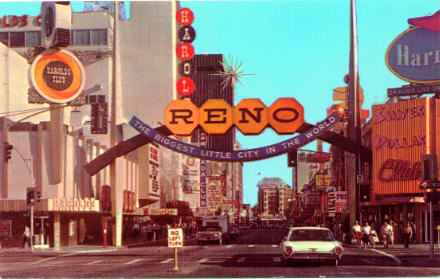 Reno welcome arch, 1964-87 version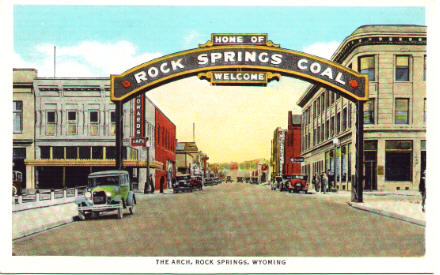 The Rock Springs, Wyoming arch, touting local Rock Springs Coal, as it stood across the Lincoln Highway c. 1930-50.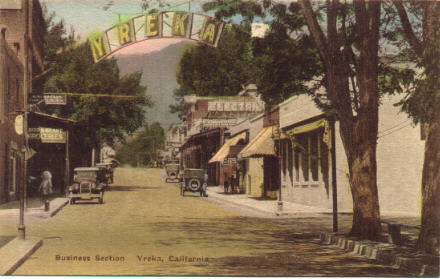 No, there are no missing letters -- the Yreka, CA welcome sign, erected 1917.

The author acknowledges Bernard C. Winn's Arch Rivals: 90 Years of Welcome Arches in Small-Town America for many of the facts on this page.


---
To Welcome Arch Photos Page
Back to ROADSIDEPHOTOS.COM home page