Route 66 and the National Old Trails Road


In the western United States, Route 66's immediate predecessor was the National Old Trails Road. According to Judge J.M. Lowe's The National Old Trails Road: The Great Historic Highway of America (1924), the Old Trails Road extended 3,096 miles from Washington, D.C. to Los Angeles, crossing 12 states.

In the east, it followed Braddock's Road from Washington, D.C. to Cumberland, Maryland; the National (or Cumberland) Road from Cumberland to Vandalia, Illinois and then on to St. Louis; the Boones Lick Road from St. Louis to Old Franklin (Boonville) Missouri; the Old Santa Fe Trail from Old Franklin to Santa Fe; and the Grand Canyon Route from Santa Fe to Los Angeles.

For most of the route west of Albuquerque, the route of the Old Trails Road became Route 66. Indeed, much of Old 66 across the Mojave Desert still bears the name of the Old Trails Highway.

Here's the cover of the Auto Club of Southern California's 1926 National Old Trails Road guide: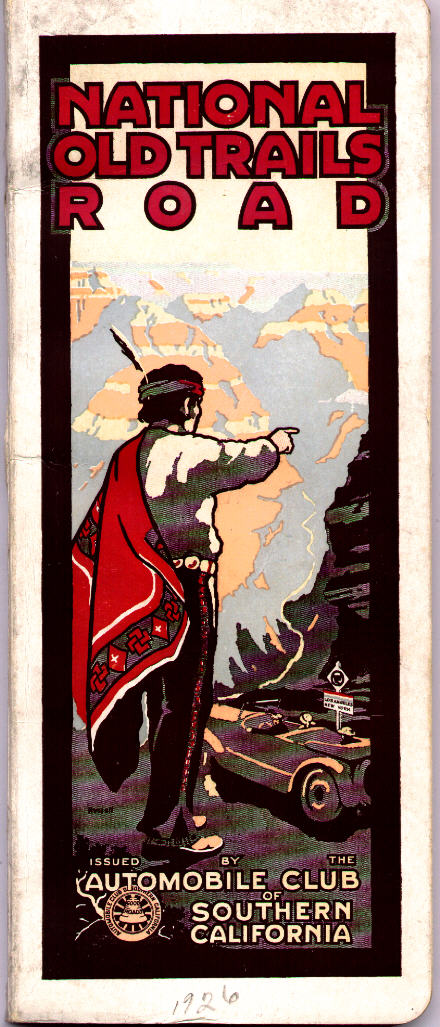 Click here to follow the Old Trails Road from Los Lunas, New Mexico to Los Angeles along what would become Route 66.



---