1992 Illinois Route 66 Motor Tour



I started my first Route 66 trip by driving the Illinois section as part of the Illinois Route 66 Association's Third Annual Motor Tour, celebrating the 66th anniversary of Route 66 on June 13-14, 1992.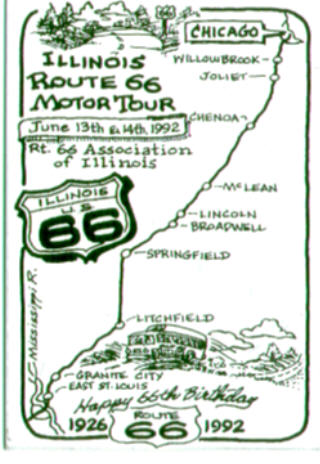 Here are some highlights from Day 1 of the Motor Tour.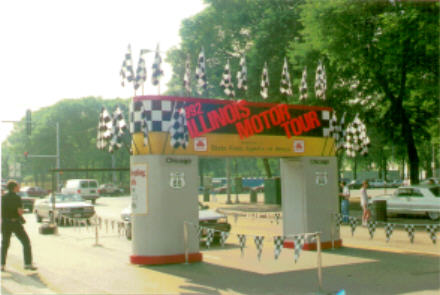 The start of the 1992 Motor Tour, Lake Shore Drive, Chicago. At every stop, tour participants passed through this arch, provided by State Farm Insurance.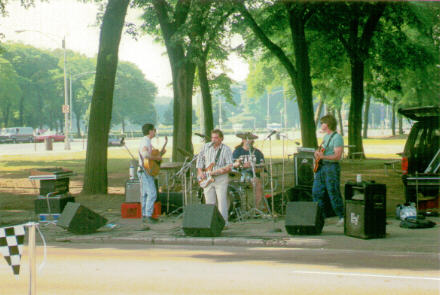 A live band -- playing "Route 66, of course" -- welcomed us as we turned off Lake Shore Drive and headed west. I welcomed the noise -- it was way too early to be up on a Saturday morning.

We stopped for lunch at the small town of Chenoa, IL, which put on a car show for our benefit: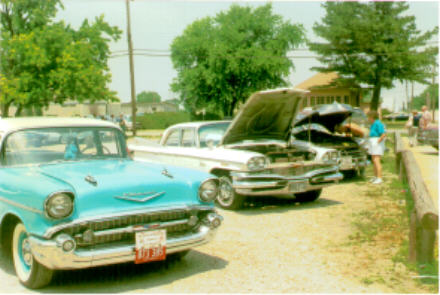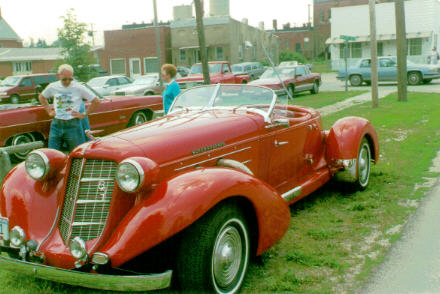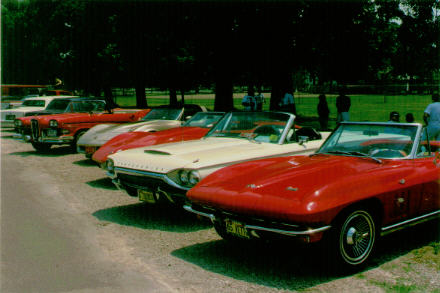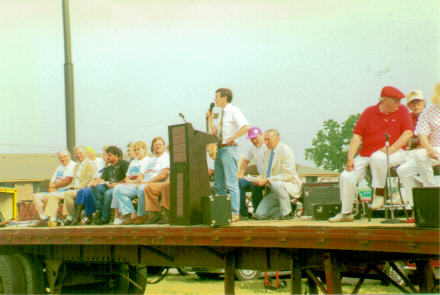 Induction ceremonies for the Illinois Route 66 Hall of Fame. A list of inductees through 2000 can be found here.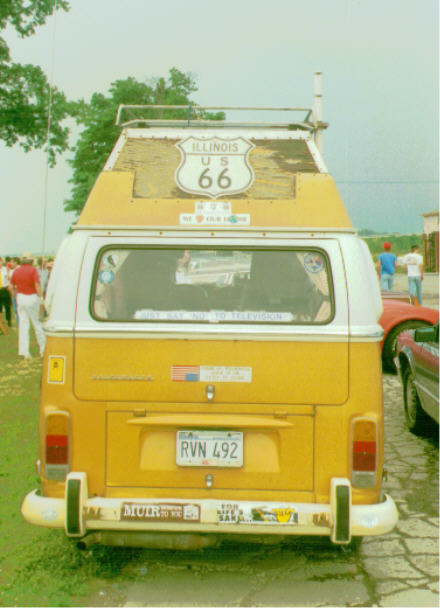 Route 66 artist Rob Waldmire's classic VW Bus, on which he had painted a map of Route 66.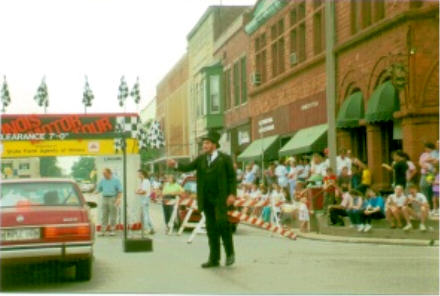 Abe Lincoln ushers us through the welcome arch in the town of Lincoln, Illinois. Didn't know Honest Abe worked for State Farm...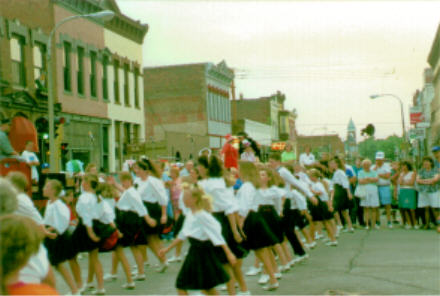 The town of Lincoln held a festival for us, including this array of local girls clog-dancing...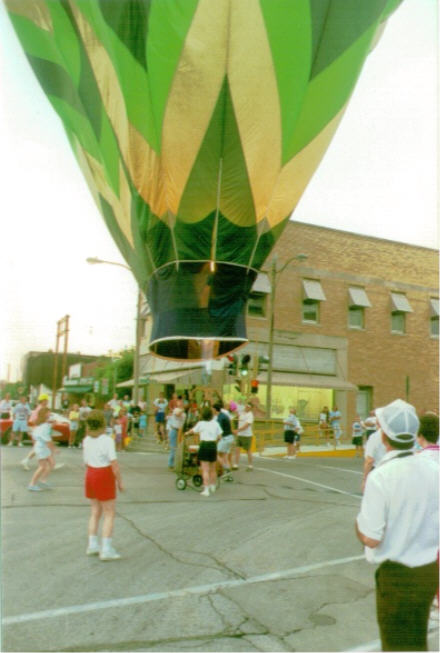 ...and this hot-air balloon, which took forever to inflate.




---