The Lincoln Highway Across
Central Pennsylvania




Gettysburg to Ligonier in Postcards


The Lincoln Highway across central Pennsylvania may be my favorite old road drive of all. The Pennsylvania Turnpike was constructed to bypass the curves and hills of the Pennsylvania mountains.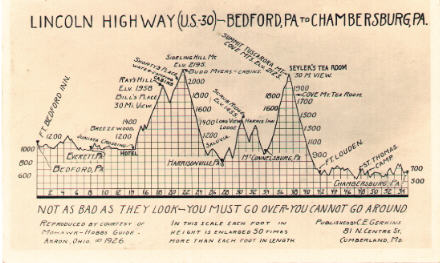 With the glaring exception of Breezewood, most of the towns along the Lincoln Highway between Gettysburg and Ligonier look much as they did in the Lincoln's heyday, some 75 years ago. The two-lane Lincoln, now US 30, still warns trucks to take alternate routes over much of its length.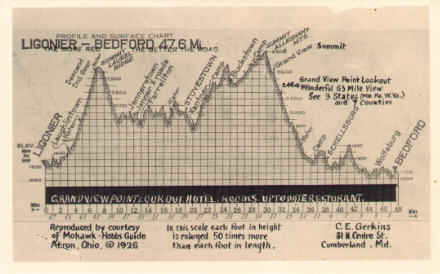 I've assembled several dozen postcards of the route, most between 70 and 85 years old, to show what travelers of the Lincoln Highway era encountered. Enjoy!

The journey begins in Gettysburg...


---