Tuesday, May 12, 1992...
A very uneventful day, on which I drove 60 from Amarillo to Joplin, Missouri. Two major roads connect these cities -- unfortunately the other one, Route 66, got all the interesting scenery as well as the population centers.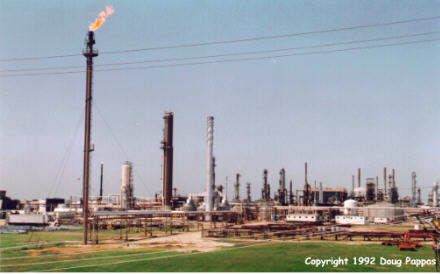 From Amarillo east to the Oklahoma border, I saw nothing of consequence; across Oklahoma, the road passed from flat rangeland prairie to hills and lakes, but not much else. Route 66 has Oklahoma City and Tulsa; I had to settle for Ponca City and Bartlesville. Yippee.
---
Go to the next day
Back to Old Road Trips menu
Back to ROADSIDEPHOTOS.COM home page