Tuesday, June 30, 1992...
Continued across Ohio and West Virginia to Winchester, Virginia. As expected, US 50 across Ohio was a big nothing -- sometimes a straight, flat path through cornfields, sometimes a four-lane divided highway through nothing. The first 75 miles of West Virginia merely continued Ohio's boredom.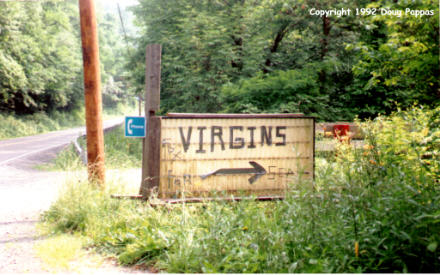 But when 50 became a two-lane path winding through the Appalachians, everything changed for the better. I climbed up and down steep hills, around tight bends, and through picturesque if obviously impoverished countryside. Here, the major stop was for a historical marker of no true historical significance at all: West Virginia's memorial marking the alleged birthplace of Nancy Hanks, Abraham Lincoln's mother. In fact, there's no evidence that Nancy Hanks was born here, or ever lived within 200 miles of here, but that didn't deter the enthusiastic locals.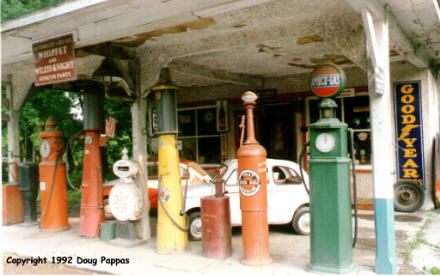 The road continued winding through the Applachians until a few miles east of the Virginia border, where it settled down as a four-lane divided highway into Winchester.
---
Go to the next day
Back to Old Road Trips menu
Back to ROADSIDEPHOTOS.COM home page