Friday, July 17, 1992...
Had I known what today would bring, I'd have spent more time exploring the Canadian Rockies yesterday. I drove from Missoula to Twin Falls -- nearly 400 miles of nothing. When Hamilton, Montana and Salmon, Idaho are the day's urban highlights, you know there won't be a lot of man-made sights to explore.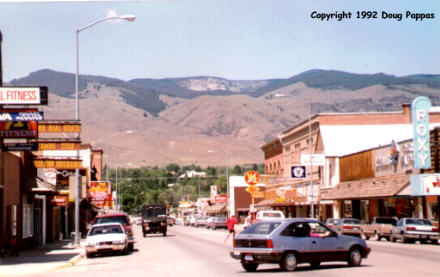 And Nature didn't do much for me, either. The scenic highlights were Craters of the Moon National Monument, which offers a loop drive through 10,000-year-old lava flows, and the Snake River canyon over which Evel Knievel tried to jump 15 or so years ago. Would've driven further, but there's nothing for hours south of here, either. If anyone ever asks you to vacation in east-central Idaho and eastern Nevada, just say No...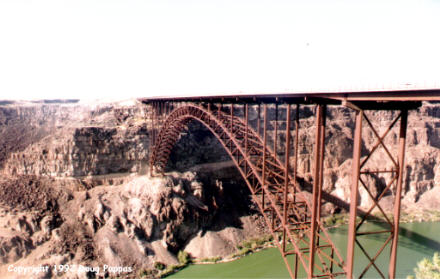 ---
Go to the next day
Back to Old Road Trips menu
Back to ROADSIDEPHOTOS.COM home page