Sunday, August 9, 1992...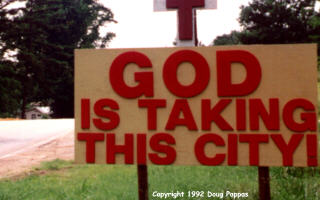 Drove from Knoxville to Meridian, Mississippi without seeing a single significant site of interest along the way. I might have detoured for Rock City in Chattanooga had the weather been clearer, but nothing would have improved the drive across Alabama. Most of the trip was spent cruising through fairly thick forests, with the occasional small, unpicturesque town or (in Birmingham's case) large, unpicturesque city.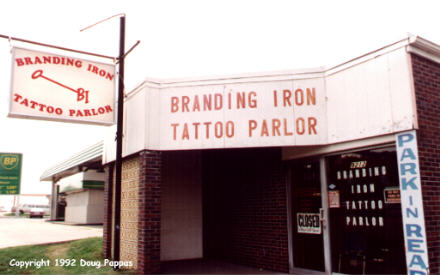 Once in Mississippi, at least the road itself got more interesting: they didn't believe in shoulders, so the US 11/US 80 roadbed was barely wide enough for two cars to pass one another.



Meridian, though, was a comedy of errors. First I got lost twice searching for the Jimmie Rodgers museum, which is in the furthest corner of town from the Interstate; then after I checked into the motel, I (1) spilled part of a Diet Coke on my lap in the car, then (2) spilled the rest of it on the motel room desk while trying to put it down. After that, the rest of the evening could only improve...
---
Go to the next day
Back to Old Road Trips menu
Back to ROADSIDEPHOTOS.COM home page