Monday, August 24, 1992...
It took a while, but I finally cleared the storm. This morning's drive across North Dakota began as yesterday's had left off -- cold, rainy and dismal. In weather like this I didn't even mind the boring vistas. I stopped at the Montana border for a quick look at the restored Fort Union National Historic Site, a trading post during the early explorations.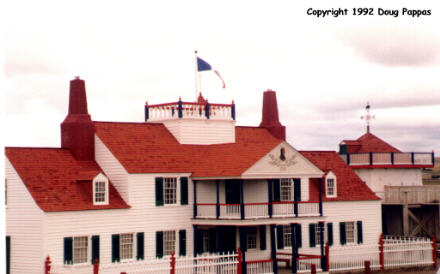 Then finally, 150 miles into Montana, I saw the sun for the first time since eastern Minnesota yesterday morning. It's still freezing, but when I'm trying to photograph things, cold's a lot better than rain.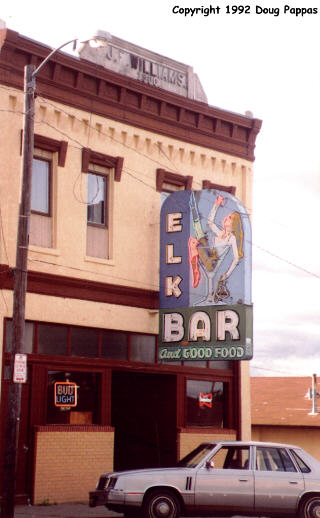 Detoured to see the immense Fort Peck Dam. Constructed in the 1930s as a public works project, the earthen dam required the removal of 130 million tons of dirt. The dam is 250' high, four miles long and almost a mile thick at the base - an amazing sight. But one of the few in this area. I stopped briefly at another clean-out-everyone's-attic county museum in Glasgow, then stopped for the night in Havre. The best news: I'm almost out of prairie and will soon hit Rockies...
---
Go to the next day
Back to Old Road Trips menu
Back to ROADSIDEPHOTOS.COM home page