Monday, June 7, 1993...
Conway Twitty's unexpected demise provided a once-in-a-lifetime opportunity. Country's answer to Neil Diamond had collapsed and died on his tour bus - appropriately enough, in Branson, Missouri -- while headed home to his "Twitty City" complex in Hendersonville, Tennessee. The bus now sat parked in the driveway of Twitty City, a macabre photo opportunity on a par with a glimpse of Elvis's bathroom during a Graceland tour.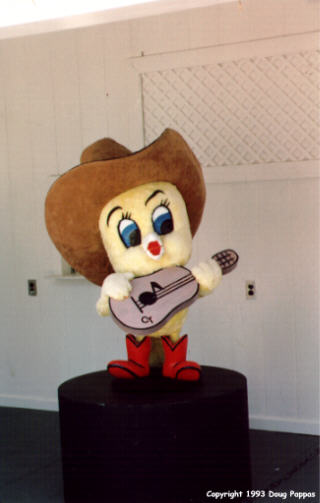 Twitty City had been the comic highlight of an earlier road trip: Barry Manilow's career blown up to Graceland proportions. Tour buses full of blue-haired Nashvillians came to hear dozens of employees sing the praises of everything Twitty. Cases displayed every award he had ever won, often explicitly or implicitly comparing his career to Elvis's. [One difference: Twitty's death did not spark demand for Conway Twitty imitators.] Breathless fans could glimpse, from a distance, the houses occupied by Conway and his family. What ultimately made the whole experience so repellent, though, was the fact that Twitty himself owned and developed this overwrought monument to himself.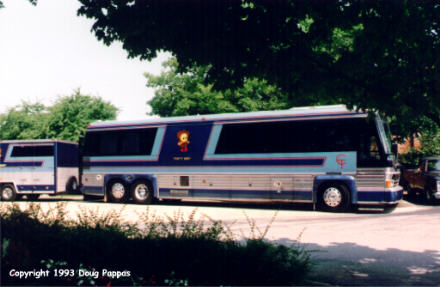 But now the Great Man was dead. An employee told me that the family had already held a private service for him; the public tribute is scheduled for Wednesday at Twitty City. All tours are cancelled for the week, but fans were being allowed to walk through the gardens and up to the front door (for free); many were also signing a few oversized cards.
From Twitty City, I returned to US 70 for the drive east. It got progressively more interesting the further east into Tennessee I drove - typical Midwestern-dull for the stretch between Nashville and Knoxville, then better and better the further into the Smoky Mountains I got. The road climbs steadily, often offering nice views even though it's not safe for the driver to admire them, and becomes truly spectacular once across the North Carolina line.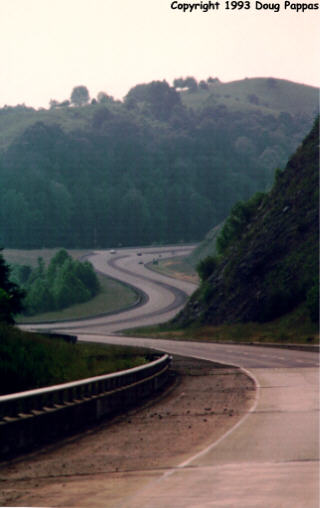 In fact, US 70 from the border to 10 miles outside Asheville is probably more scenic than the road through Great Smoky Mountains National Park - not least because the views aren't blocked by 10,000 vacationing retirees in underpowered RVs. The most scenic stretch came when the old road dipped into a small valley to pass down the main street of Marshall, NC, a tiny brick railroad town with ornate courthouse.
Stopped for the night in Hickory, NC, about 375 miles from the eastern end of US 70. Will try to make it home from there tomorrow night, even if that means arriving at 3 AM...
---
Go to the next day
Back to Old Road Trips menu
Back to ROADSIDEPHOTOS.COM home page