Friday, July 9, 1993...
After sleeping late, I turned north to rejoin US 10 in western Michigan. Between the time change and the slow roads, I didn't pick up the trail in Ludington until 4:30 PM.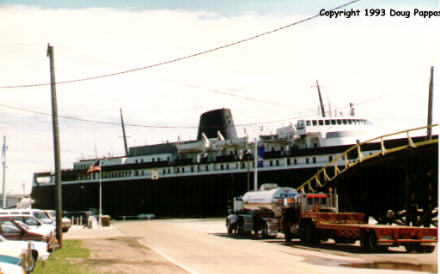 The first 75 miles of Michigan's US 10 were a two-lane road similar to Wisconsin's, though without the undulating terrain and with forest largely replacing the farmlands. Then it becomes a four-lane, divided highway from Midland to the western edge of Bay City, where US 10 once joined with US 23. Now 23 follows I-75, and US 10 officially ends at the junction. I got as far as Saginaw before stopping for the night.
---
Go to the next day
Back to Old Road Trips menu
Back to ROADSIDEPHOTOS.COM home page