A Postcard Tour of Central Avenue, Albuquerque, NM



The longest commercial strip along Route 66 is the 18-mile stretch of Central Avenue, Albuquerque, New Mexico, between junctions with Interstate 40. Dozens of postwar motels still line the strip -- though on the east side of town, at least, many of these motels can be euphemistically described as "not presently suitable for family occupancy."

This gallery presents postcards of Central Avenue's motels and restaurants in their heyday, before the Interstate siphoned off all the long-distance traffic and left the local businesses to die.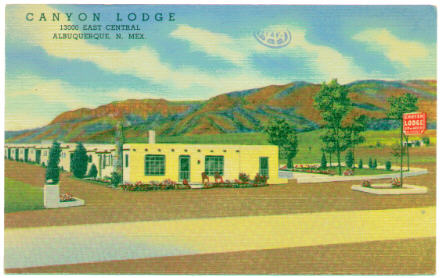 Canyon Lodge, 13000 East Central Avenue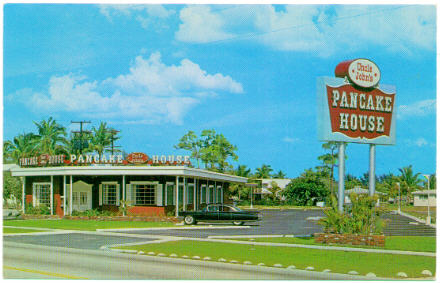 Uncle John's Pancake House, 8810 East Central Avenue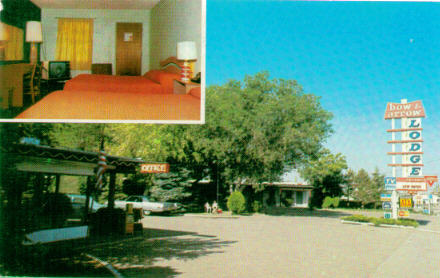 Bow & Arrow Lodge, 8300 East Central Avenue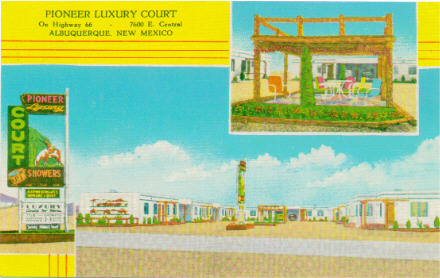 Pioneer Luxury Court, 7600 East Central Avenue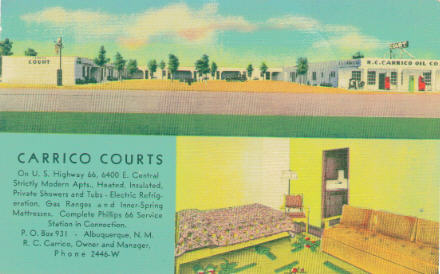 Carrico Courts, 6400 East Central Avenue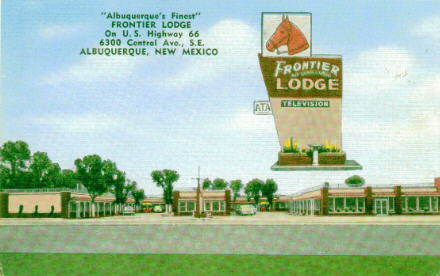 Frontier Lodge, 6300 East Central Avenue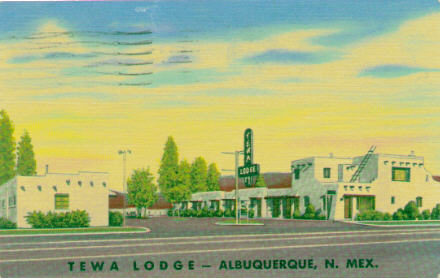 Tewa Lodge, 5715 East Central Avenue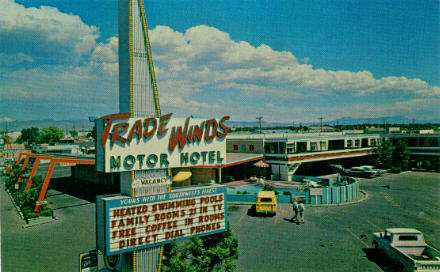 Trade Winds Motor Hotel, 5400 East Central Avenue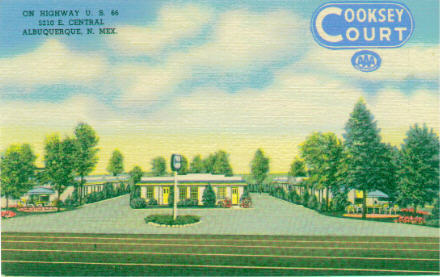 Cooksey Court, 5210 East Central Avenue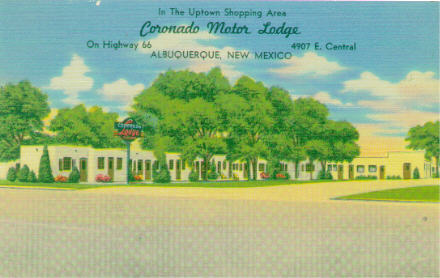 Coronado Motor Lodge, 4907 East Central Avenue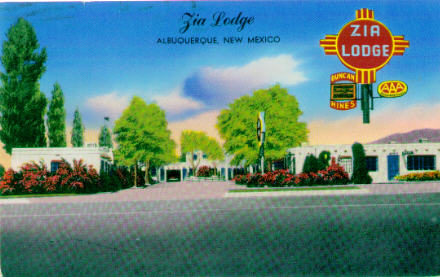 Zia Lodge, 4611 East Central Avenue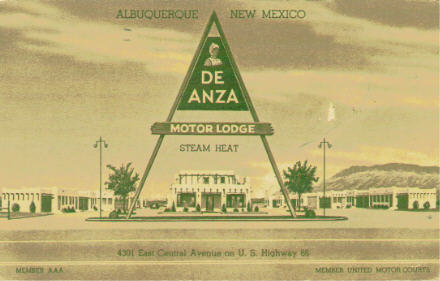 De Anza Motor Lodge, 4301 East Central Avenue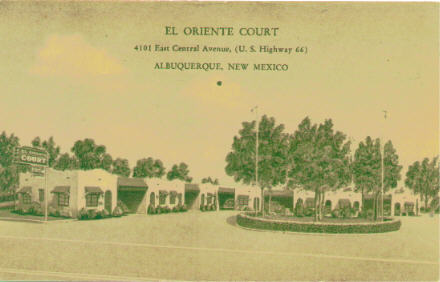 El Oriente Court, 4101 East Central Avenue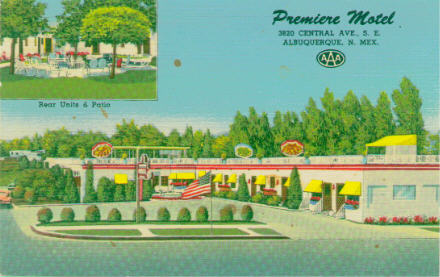 Premiere Motel, 3820 East Central Avenue

---